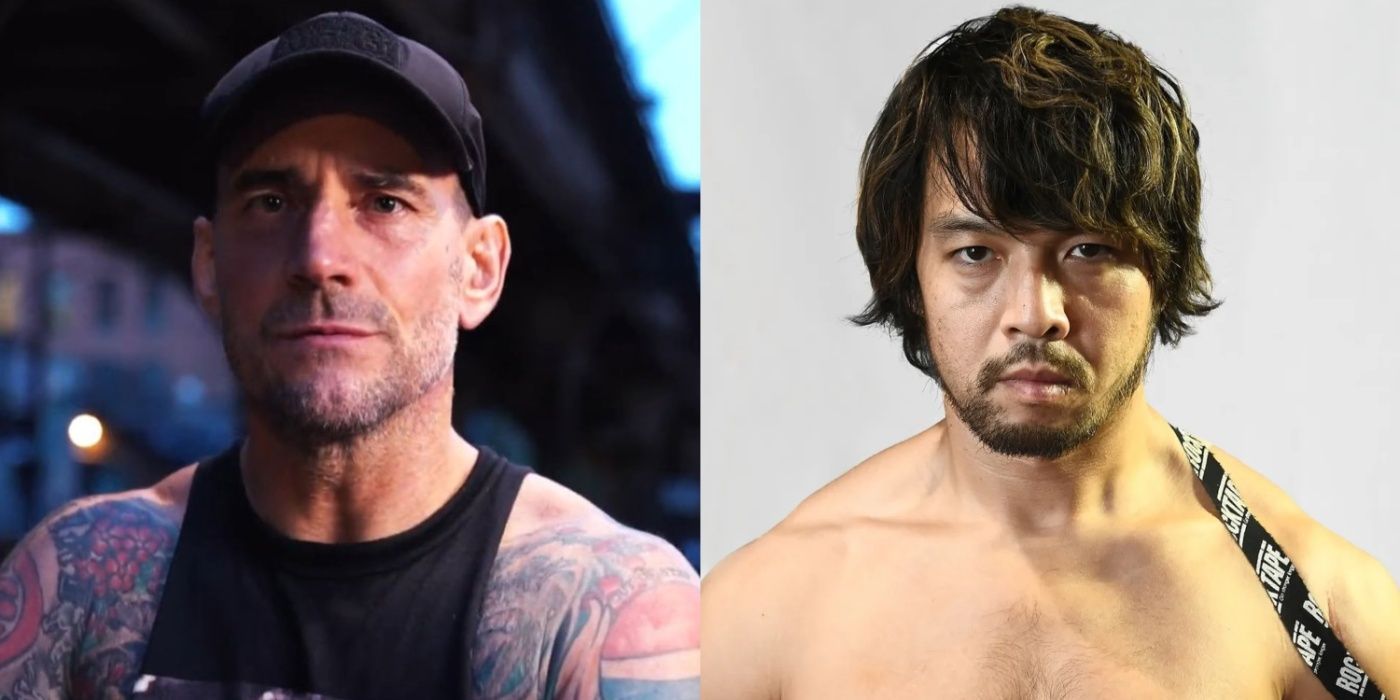 There are just over 24 hours left for CM Punk returns to AEW, and of course there are potential issues setting in motion just as the timer is about to hit zero. As rumors swirl about an ESPN interview apparently being released sometime today that people at AEW might not like, another report surfaced about Punk facing off against Kenta at the Forbidden Door.
A G2S Showdown at Forbidden Door
An event that sees the stars of AEW and NJPW go head-to-head in dream matches a week after Punk returns to the company, it's only natural for fans to revive a years-old request for Punk and Kenta to finally square off. Both men use the G2S as a finisher, which has sparked a lot of conversation between them and their fans over the years. Now that that match can realistically happen, Punk doesn't seem to be interested.
RELATED: AEW x NJPW Forbidden Door 2023 Guide: Match Card, Predictions
That's according to a report from Fightful Select (via PW Chronicle). He was probably approached with the idea of ​​working with Kenta, as there's a lot of buzz around that potential pairing right now, and having him in Forbidden Door would make a lot of sense, the report states that Punk wasn't enthusiastic about the idea. That presumably means it's not going to happen.
Kenta is not interested either
Kenta, who has been much more public with his thoughts on Punk's wrestling, has responded to the reports, claiming that he isn't interested either. "It is ZERO interesting without money. I'm also so mad they planned our match without my permission and they're going to do it WITHOUT A BAG," Kenta tweeted.
Kenta has made it very clear throughout the last chapter of trying to make this match happen that if Tony Khan offered him the right amount of money, he would be there. However, it seems they haven't even asked Kenta. However, this could all be part of the plan, of course. There is still a chance that Punk and FTR will win their trios match on Collision this weekend and the show ends with a surprise appearance from Kenta, looking at Punk as the debut episode goes off the air.