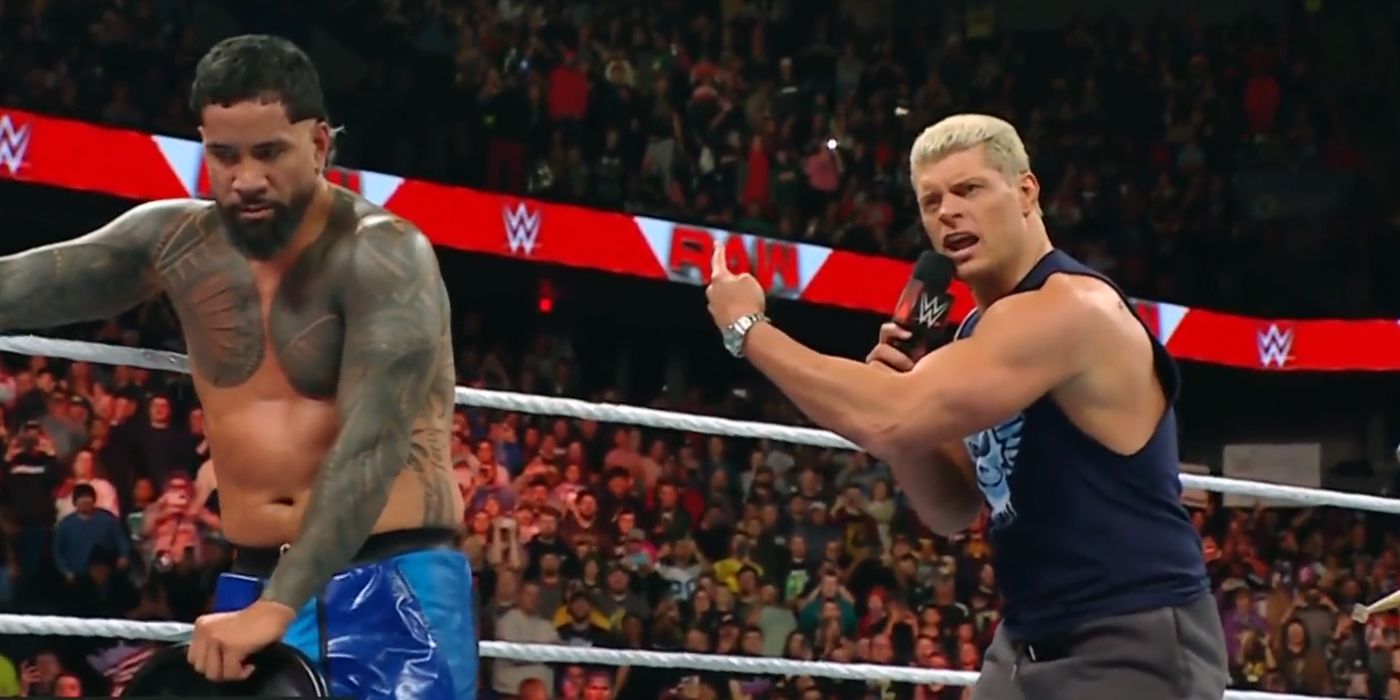 Highlights
The article reveals that Randy Orton is the fifth member of Cody Rhodes' WarGames team, confirmed by Cody himself in the final moments of the show. #WWE #WarGames
Jey Uso, who had previous rivalries with Orton, seemed nervous about his return. It is suggested that Jey may need to offer an apology to Orton, but it remains unclear if Orton will accept. #SurvivorSeries
Drew McIntyre explained that he joined the WarGames team to seek revenge on Jey Uso for costing him a shot at the World Championship. McIntyre won the advantage for his team by defeating Jey in the main event. #JudgmentDay
While Randy Orton wasn't officially on Monday Night Raw and Cody Rhodes didn't say him by name, The American Nightmare did about everything else to reveal that the fifth member of his WarGames team was The Viper. Rumors that Orton was going to be the fifth man were all over the Internet, but it was told to Cody Rhodes, Seth Rollins, Jey Uso, and Sami Zayn that they had to name their last member by the end of the night.
When the show kicked off, Drew McIntyre explained why he did what he did last week to Jey Uso. Saying that Jey cost him a shot at the World Championship, he vowed to take his revenge at Survivor Series. While McIntyre wasn't officially a part of Judgment Day, he was going to be on their WarGames team so that he could get Jey in a cage. When Jey came out to confront him, he was met by the rest of Judgment Day, which quickly brought out Jey's team members. Adam Pearce told them not to fight and said the first person to throw a punch would cost their team the WarGames advantage. He then booked a main event match to determine who would get that advantage. Drew stepped up immediately while the other team took some time to decide.
Jey ultimately became that competitor and during the rest of the show leading up to the main event, a series of backstage segments revealed that the group was each trying to find someone. Cody said he could call and old friend and by the end of the night shared that his friend was in.
RELATED: Everything We Know About Randy Orton's Return To WWE
It was in the final moments of the show — after McIntyre had defeated Jey to win the advantage — that Cody revealed it was Randy Orton who would be their final member. He said, it was someone he had a legacy with. He called this person a Viper and an Apex Predator. He said there were voices in his head and then when the crowd chanted Orton's name, Cody said they were right.
Jey Seemed A Bit Shocked
Interestingly, Jey Uso's reaction to the news was not like eveyone else's. While Seth and Sami were pumped, Jey seemed a bit nervous about the news.
Jey Uso's previous encounters with Orton saw them as fierce rivals, but now, with Randy Orton's return, Jey has transitioned into a babyface. In this new dynamic, Jey finds himself in a position where he will likely need to offer an apology. The lingering question is whether Orton will accept.