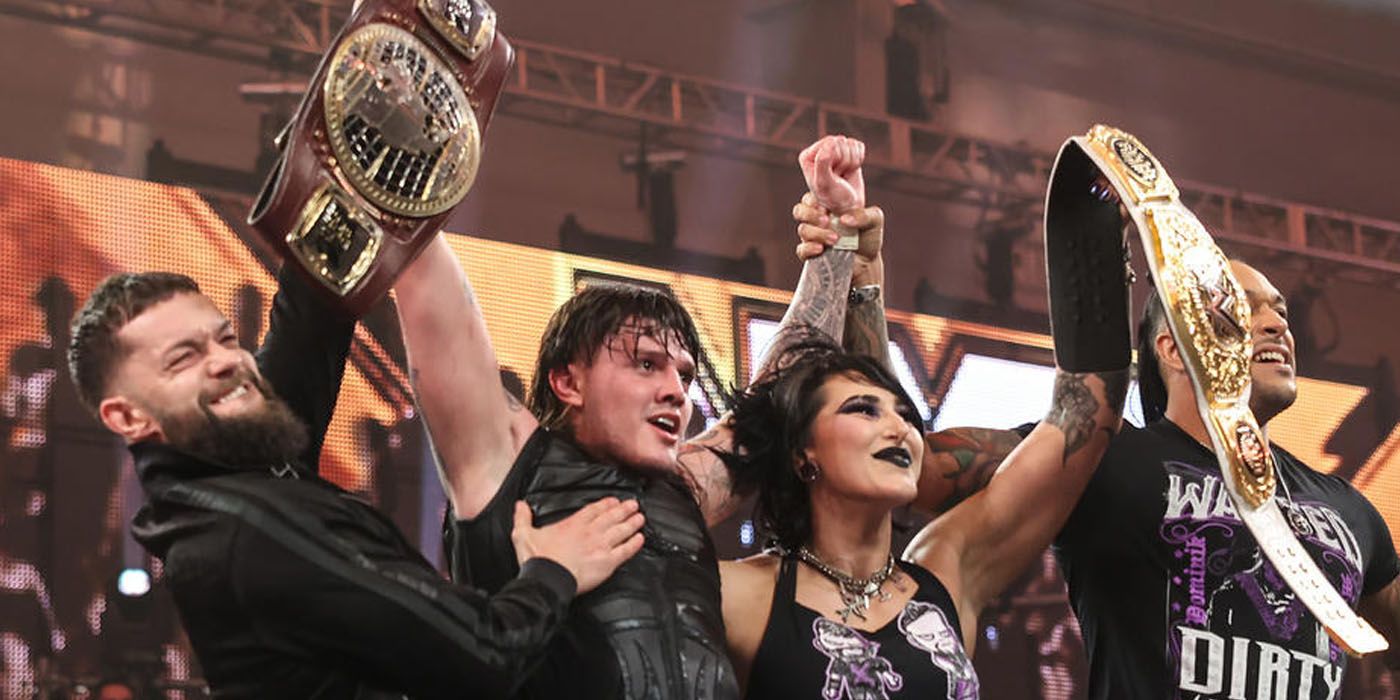 In a historic moment, but also one of the most controversial in WWE, arguably the biggest heel stole a title from a champion who was on an incredible run. Dominik Mysterio claimed his first singles championship in WWE by capturing the NXT North American Championship. During the July 18 episode of NXT, Mysterio faced Wes Lee in a high-stakes main event for the title.
Lee had enjoyed an impressive reign as North American Champion, breaking multiple records during his tenure. However, it was a clever move by Mysterio and his allies The Judgment Day that sealed the victory. With Finn Balor distracting the referee and Damian Priest attempting to hit Lee with the title belt (only to miss), it was Rhea Ripley who finally hit Lee with the Women's World Championship, leading Mysterio to secure the victory.
The surprising result really shouldn't be all that surprising considering the momentum Dirty Dom has built as one of the company's most hated stars. Giving him a title like this will only give the WWE Universe more reason to boo him. That being said, it does raise questions about Mustafa Ali's position heading into the Great American Bash, as the dynamics of the title match may be altered by Mysterio's triumph. It also begs the question, what about Wes Lee now?
RELATED: Logan Paul "Took It Personally" When WWE Fans Booed Him
Wes Lee had quite the run
Prior to this momentous victory, Lee had held the NXT North American Championship since October 22, 2022. Fans aren't going to love having the championship taken from him like this. As for Mysterio, he was a previous title holder as part of a team with his father Rey Mysterio. But, as a singles champion, he's bound to be unbearable while rubbing off on his success.
Dominik Mysterio's victory marks a significant milestone in his career, signaling his rise as a singles competitor in WWE. It also marks WWE's faith in him that this is a guy who can run the ball and bring some eyes to NXT.