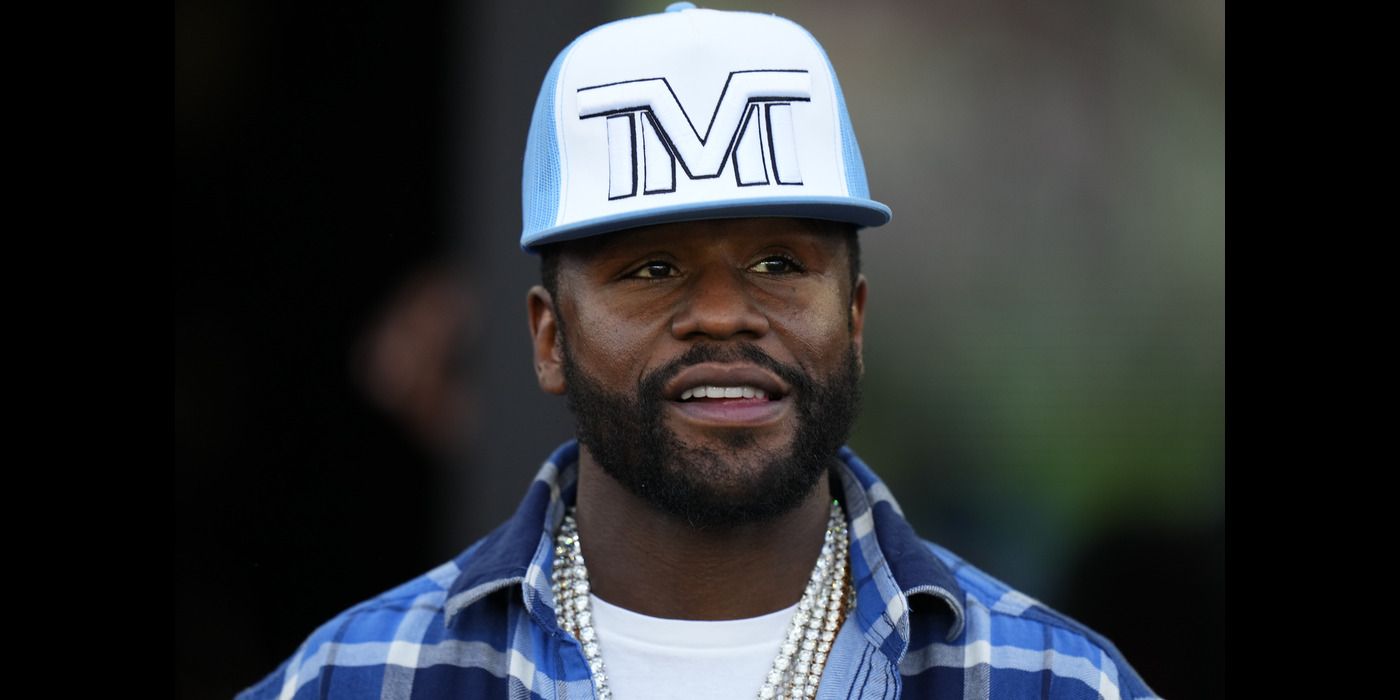 Highlights
Mayweather announces rematch with John Gotti III, scheduled for Super Bowl weekend in Las Vegas. Trash talk led to Gotti's previous DQ.
Gotti III initially declared Mayweather his "enemy for life," but they have resolved their differences.
Mayweather, undefeated with 15 world championships, has engaged in exhibition matches since retiring in 2017.
Floyd Mayweather has revealed his next fight is the rematch with the grandson of mafia boss, John Gotti III. Mayweather retired with an undefeated record and won 15 major world championships from super featherweight to light middleweight. He holds victories over Manny Pacquiao, Canelo Álvarez, Miguel Cotto, Oscar De La Hoya, and Arturo Gatti.
Mayweather has engaged in seven exhibition fights since he retired from professional boxing in 2017. His initial exhibition bout took place against kickboxer Tenshin Nasukawa resulting in Mayweather securing a knockout victory in the first round. Mayweather's second exhibition clash against YouTuber and wrestler Logan Paul lasted the full eight rounds, and no official winner was declared. For his third exhibition contest, Mayweather faced former sparring partner Don Moore and won by a unanimous decision victory. Mayweather then fought MMA fighter Mikuru Asakura, British YouTuber Deji Olatuni, and reality TV star turned MMA fighter Aaron Chalmers before the Gotti III exhibition.
RELATED: 10 Displays Of Floyd Mayweather's Disgustingly Lavish Lifestyle Outside The Boxing Ring
Floyd Mayweather Shares Poster For John Gotti III Rematch
Mayweather Returns To Las Vegas For John Gotti III Rematch
'Money' Mayweather took to Instagram to reveal details for his rematch with John Gotti's grandson. He revealed that the fight is scheduled to take place on the Superbowl weekend in Las Vegas. "Kicking off Super Bowl Weekend- Unfinished Business. See you in Las Vegas. More details Soon!!," he wrote in the caption. Before the fight was called off, Mayweather was having his way with Gotti III.
The bout ended bizarrely with Gotti III getting disqualified for trash talk. After referee Bayless waved off the fight, Gotti immediately charged at Mayweather, launching an aggressive attack on the former five-division world champion. Punches were exchanged between the two fighters before their respective teams stormed the ring, leading to multiple brawls both inside and outside the ring. The Florida Athletic Commission suspended Gotti for six months in response to the incident.
RELATED: The Story Of Floyd Mayweather Breaking Big Show's Nose In WWE, Explained
John Gotti III Denies Feud With Floyd Mayweather
Initially declaring Mayweather as his "enemy for life," Gotti, after a period of reflection revealed that he and the 30-year-old fighter have resolved their differences.
The MMA fighter said on Ariel Helwani on The MMA Hour that Mayweather reached out to talk, and he declined. However, his father took the initiative, went to Mayweather's locker room, and they discussed and settled things. Gotti told Helwani that there's no lingering animosity towards Floyd and his earlier declaration of him being his 'enemy for life' was spoken in the heat of the moment.