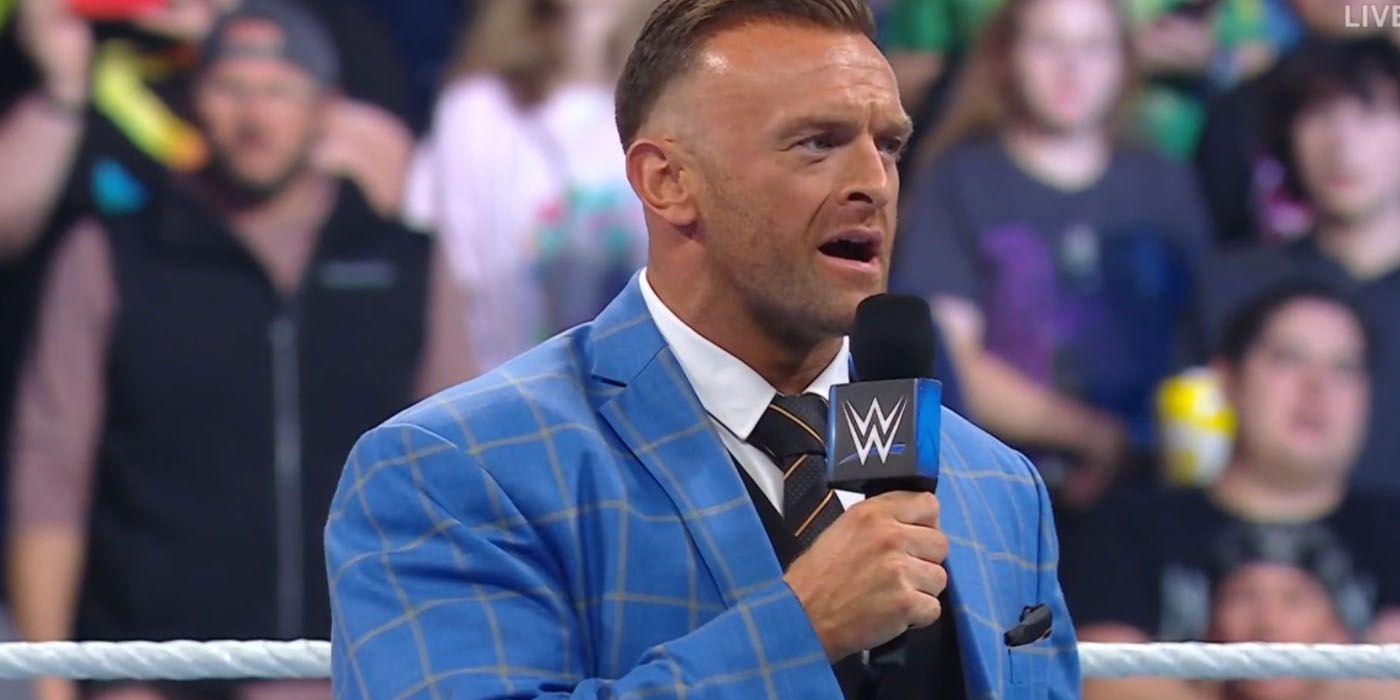 Highlights
Nick Aldis makes his official debut on WWE's SmackDown as the new general manager, adding excitement to an already packed episode.
Aldis' role as an authority figure aligns with previous reports and showcases his talent beyond the ring.
The SmackDown premiere, featuring Aldis' debut and Triple H's announcement, delivered an electrifying night of entertainment for wrestling enthusiasts.
In a highly anticipated move, former NWA World Champion Nick Aldis made his official debut on WWE's SmackDown during its season premiere episode. Aldis was announced as the new general manager of the blue brand when Triple H appeared on the show to make a special announcement.
Triple H's appearance was heavily promoted coming into Friday's show. It wasn't clear what he was set to announce, it became more evident when Adam Pearce appeared it the ring with him that it had something to do with the way the management team was being structured. The Game talked about the road to Survivor Series beginning on this show and moved Pearce to Monday Night Raw as the new GM. Dom interrupted and took issue with the tag titles being lost by Judgement Day, saying Pearce was to blame. When Triple H said he was complaining to the wrong person, he introduced Aldis as the new SmackDown GM.
RELATED: WWE In Discussions About Offer Mickie James Another Run With The Company
Dom wanted an explanation and Aldis said they would deal with that in due time. But, he was there to announce SmackDown's newest roster member, Kevin Owens. Owens was added as the other half of the trade that swa Jey Uso go to Raw.
Aldis Adds A Lot To The WWE
NWA (and IMPACT) fans had been eagerly awaiting news about Aldis' future after he announced his free agency status in January. The seasoned wrestler's role on SmackDown was confirmed to be that of an authority figure, a development that had been hinted at in previous reports. Although the connection between Aldis' debut and Triple H's announcement remained unclear initially, viewers got their answers when they tuned in on Friday night.
Aldis, who had recently ventured into backstage production work with WWE, found his niche in the company. While speculation about him returning as an active competitor was rife, the decision to cast him as a general manager aligns with the company's earlier indications. His presence added to the excitement of an already jam-packed two-hour episode, featuring the return of Pretty Deadly, appearances by wrestling icons John Cena and Roman Reigns, an open challenge from Cody Rhodes & Jey Uso, and the revelation of Jey Uso's trade details. With the inclusion of Aldis as an on-screen character and the highly anticipated announcement from Triple H, the SmackDown premiere undoubtedly delivered an electrifying night of entertainment for wrestling enthusiasts.