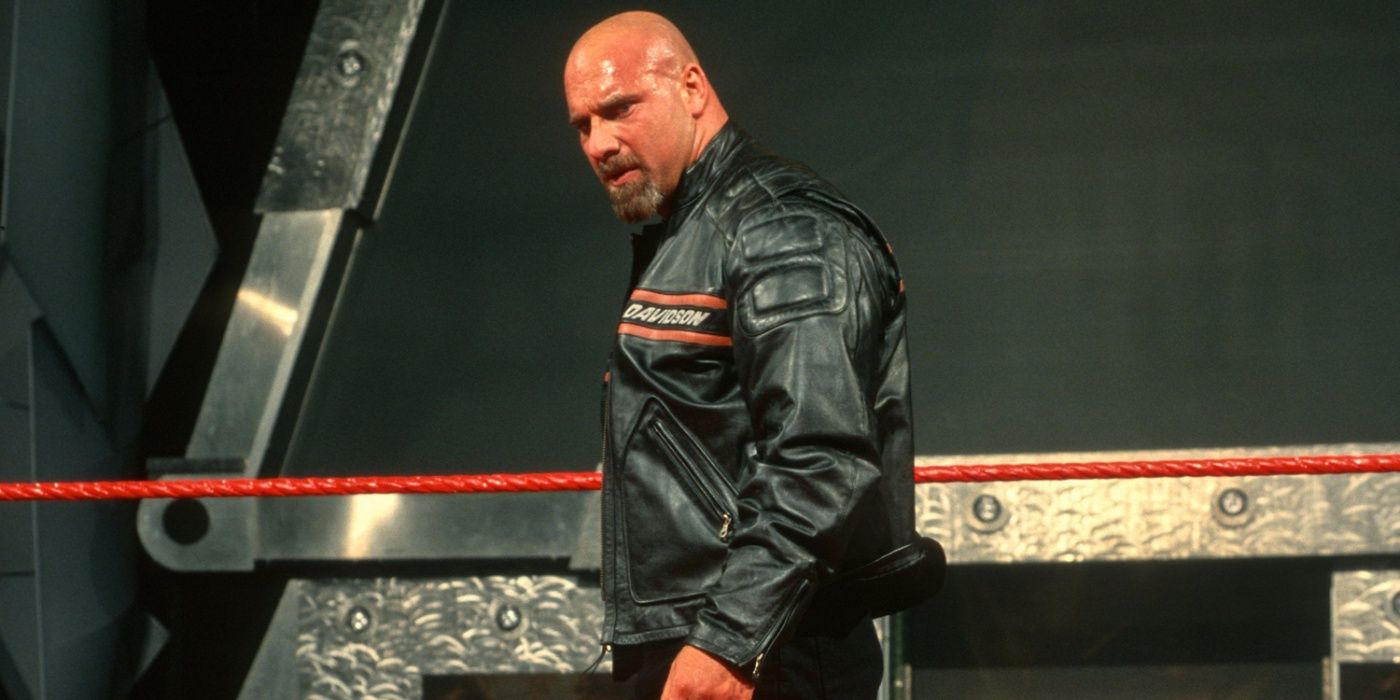 It's been more than 18 months since Goldberg wrestled his last match, the Hall of Famer's WWE contract ending in that time. The former World Champion wasn't too happy about that, publicly calling out WWE for allegedly going back on the promise of giving him his retirement match. Goldberg wants to make that match happen elsewhere, and one reason why that still hasn't happened might well be because the veteran isn't all that enamored with what wrestling is right now.
Today's Wrestling Lacks Depth
Goldberg was a guest on the Chicago Sports podcast (via Fightful) this week, on which he spoke about what he thinks of today's product. "The internal storylines, I don't think are better. The characters I surely know aren't better," Goldberg said. "The guys that are doing their thing right now and leading the charge, they're doing a damn good job, they're just not deep. That's all. They just aren't deep."
RELATED: Teddy Long Says Goldberg's Last Match Should Be Against Bret Hart
"It's hard to have a couple different people carrying the flag and be able to hand it off to a proper person… It's tough to have the depth. I think they're lacking in that area. That's all." It's unclear what exactly Goldberg is trying to say because, to be fair to him, he's trying to voice his opinion without the wider wrestling community jumping on him for saying something they don't agree with. I've taken from his comments that he doesn't think there's much to pro wrestling after you get past the top layer of talent.
Is He Right?
If that is what Goldberg is trying to say, and he is speaking specifically about WWE which also seems likely, some fans might actually agree with him. It's probably safe to assume Goldberg is a Roman Reigns fan, and thanks to three years of dominance, there's no one else on The Tribal Chief's level. A number of fans have expressed their concern at the lack of challengers for Reigns, and if you're comparing everyone to The Head of the Table, then no, there isn't much depth in WWE right now.
If the depth Goldberg is referencing is how good the rosters are as a whole, and the storylines that go with them, well, I'm not sure I agree. Those comments would be coming from a man who is best known for competing in short matches and not losing, his streak ending with a twist considered to be one of the worst in wrestling history.