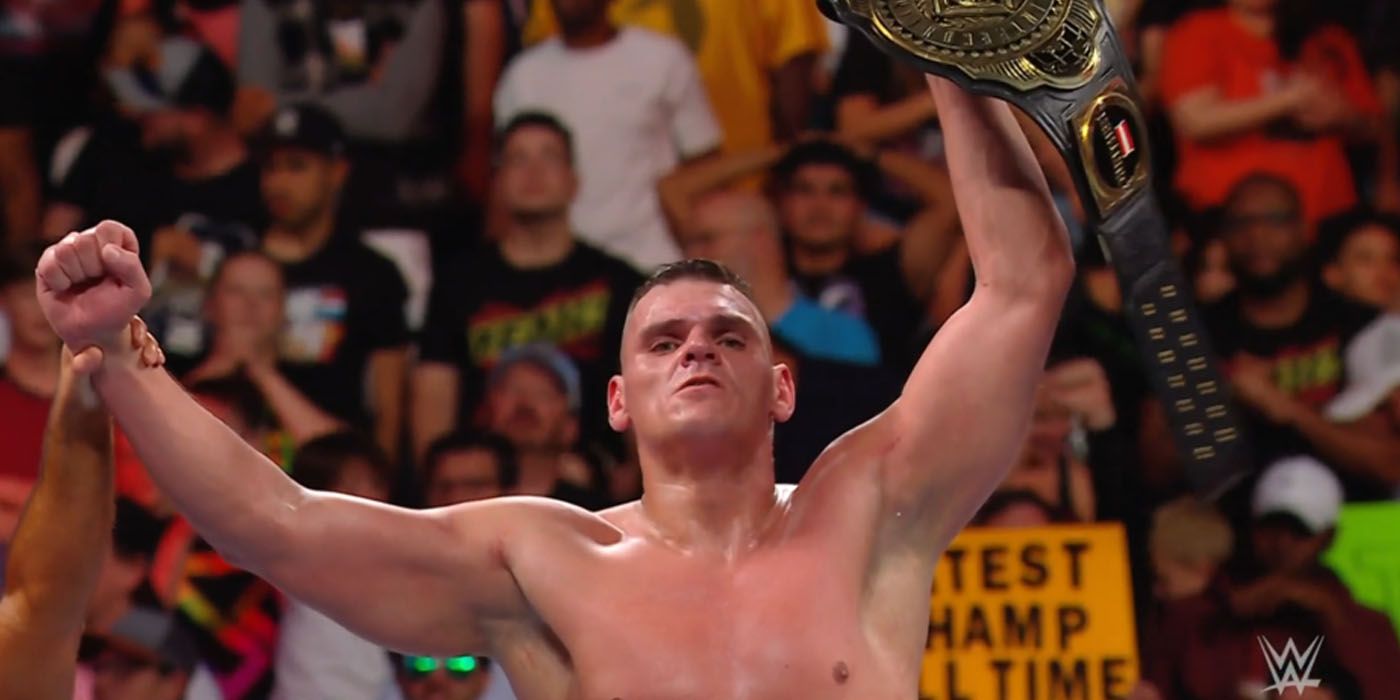 Highlights
HISTORY WAS MADE TONIGHT. @Gunther_AUT retains his Intercontinental Championship, becoming the longest-reigning champion ever. #AndStill
Gable put up a valiant fight, but Gunther proved why he's the champ. The match was intense and showcased wrestling excellence.
This match elevated the prestige of the Intercontinental Championship. Gunther continues to make the title meaningful with his impressive reign.
Monday Night Raw bore witness to a historic occasion that will resonate throughout WWE annals. The main event of the evening featured an epic clash between Gunther and Chad Gable, with more than just the Intercontinental Championship at stake. If Gunther could secure the victory and retain his title, he would etch his name in the annals of history as the longest-reigning Intercontinental Champion of all time, surpassing the previous record-holder, The Honky Tonk Man.
As the match unfolded, the WWE Universe was treated to a display of wrestling excellence. Gable, flanked by his family at ringside and driven by the desire to claim his first singles title in WWE, brought his A-game to the squared circle. The intensity was palpable as both competitors left no stone unturned in their quest for victory. It wasn't meant to be, but he gets a "Thank YOU!!!" for his efforts.
WWE did a fantastic job setting the stage for this third and likely final bout between the two men. The first match was a short one, where an over-confident Gunther got caught off guard. In their rematch, the two men showed what they were capable of by putting on a clinic. Gunther understood he had to take Gable's challenge seriously, and in the process, he upped the stock of the underdog, making him look great in a win that didn't equate to a title change.
RELATED: Raw Winners and Losers: Jey Uso Makes A Splash and Gunther vs. Chad Gable Wows
The third match, Monday's showdown was a classic worthy of being ranked up there with some of the greats from the Intercontinental Championship library of great matches. Gunther asserted dominance early on, but in the thrilling closing minutes, it seemed like Gable might actually pull out the victory. Gunther did a great job of making it appear like he might lose, but he ultimately secured victory and retained his title.
This Match Brought Prestige Back To The Intercontinental Championship
Gunther has already been doing a great job making the title mean something again, but this match in particular ranks up there with some of the best matches in the title's history. Even though it had less than 30 minutes to tell the entire story, the contest had a well-structured beginning, middle, and end. It served as a testament to how a mid-card feud can be executed to perfection.