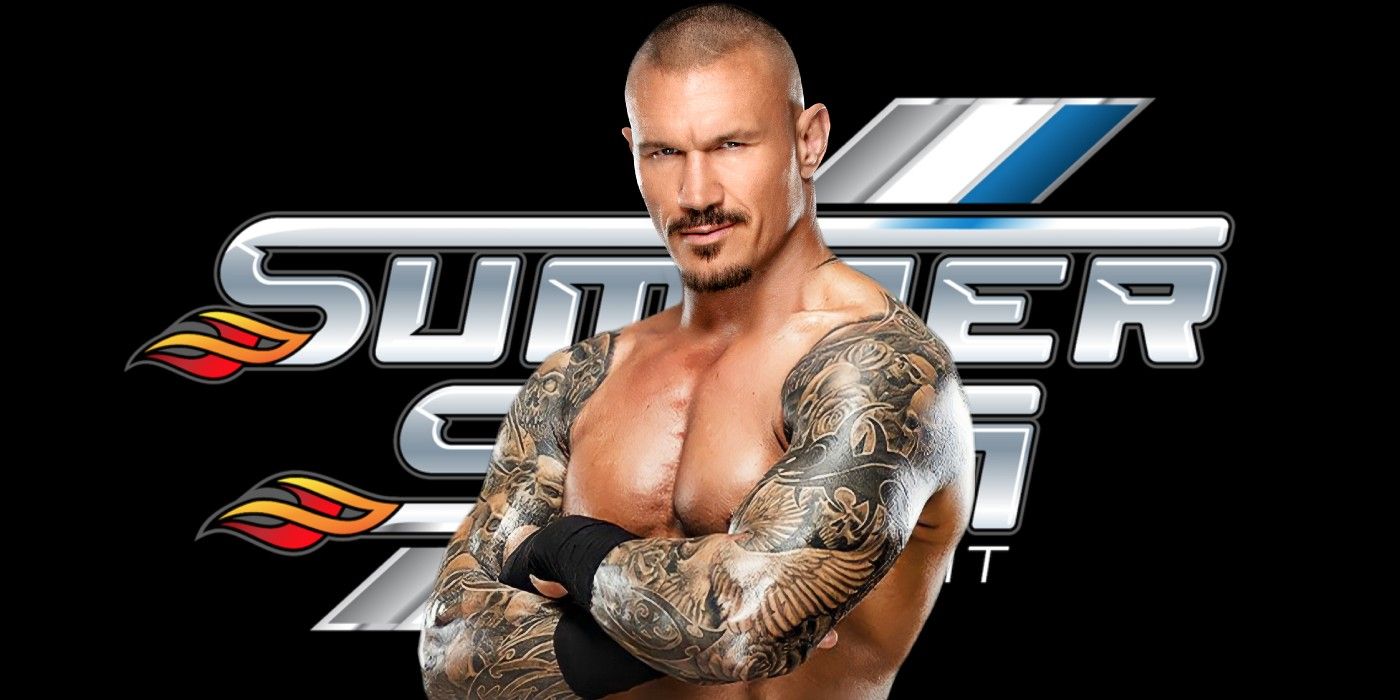 Randy Orton has been gone from WWE for a while. The last time The Viper wrestled was May 2022 and despite various rumors, it doesn't seem as if he's going to be back anytime soon. It's a real shame Orton will almost definitely be missing SummerSlam, in particular, as the 14-time World Champion is one match at the premium live event away from breaking an impressive record currently held by The Undertaker.
16 SummerSlams So Far
In fact, Orton and Undertaker currently share that record. Pointed out by WrestlingWCC, both men have wrestled on WWE's biggest show of the summer 16 times. That's why if Orton were to make a surprise appearance this Saturday, he will have officially competed on more SummerSlam cards than anyone else in WWE history. An incredibly impressive record to hold considering some of the Superstars who have competed on the event over the years, some of which are synonymous with what might well be the second biggest wrestling show on the calendar.
RELATED: Brock Lesnar Vs. Randy Orton: The Real Story Behind Their Controversial SummerSlam Main Event
The Undertaker is absolutely one of those Superstars having wrestled at 16 SummerSlams. However, his streak at WrestleMania kind of overshadows that. Brock Lesnar is another wrestler who is synonymous with SummerSlam. The Beast Incarnate has had some of the biggest matches of his career at SummerSlam. The decimation of John Cena, beating The Rock to win his first ever WWE Title, and even a match against Orton.
Who Is Mr. SummerSlam?
In case you need your memory jogged, Lesnar and Orton's SummerSlam match is the controversial one that ended with The Viper in a pool of his own blood after Lesnar used his elbow to legitimately bust open the top of his head. As synonymous as Lesnar is with SummerSlam, he hasn't wrestled at the event nearly as much as Orton, competing at 11 of them. Somewhat understandable since he wasn't with WWE between 2004 and 2011.
Cena appears to be the closest competitor to Orton and The Undertaker's shared SummerSlam crown. Cena has competed at the event 15 times and it's highly likely he comes back for matches at one or two more. Orton can seal that record first if he is going to wrestle again though, but that really is just an if right now. Orton's Hall of Fame dad Bob Orton claimed doctors have told his son not to wrestle again, adding the caveat that The Apex Predator probably isn't going to listen to them if he doesn't have to.