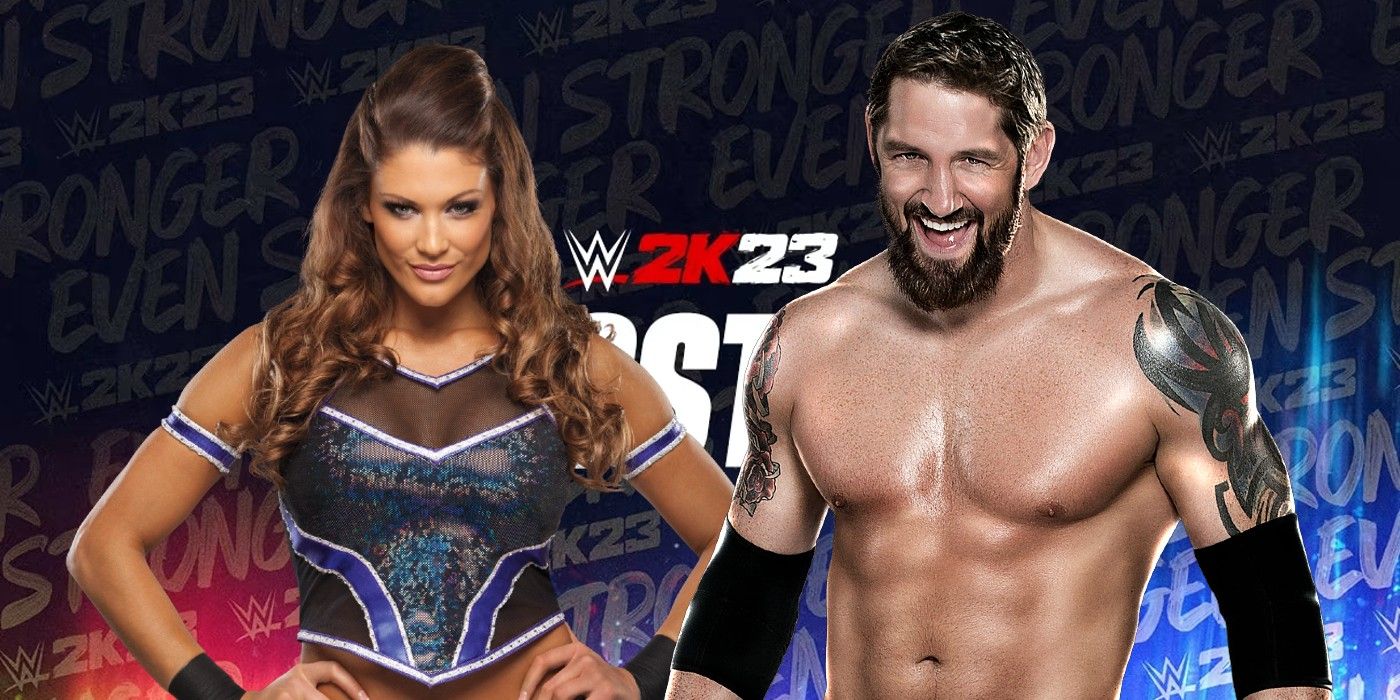 Five months after it was released, WWE 2K23's roster will finally be completed later this week. 2K announced five DLC packs before 2K23 had even launched, releasing one per month, and the Bad News U Pack will be the final one added to the game, rolling out on Wednesday, August 16. Topping the bill in the final DLC pack will be Wade Barrett marking the first time the Brit has been a playable Superstar in a WWE game for eight years.
Wade Barrett And Eve Torres Return
Absent since WWE 2K16, Barrett wrestled his last match for WWE the year after that game was released, hence hm going AWOL from the series ever since. However, WWE seems keen to include as many wrestlers who have been absent for a while as possible in this year's game, even including a couple of wrestlers who have never been in its games before at all. Harley Race and Zeus both making their debuts via prior DLC packs.
RELATED: WWE 2K23 Appears To Have Confirmed Uncle Howdy Is Bo Dallas
Also returning to a WWE game for the first time in a while when the Bad News U pack drops tomorrow will be Eve Torres. Torres has been missing from WWE games even longer than Barrett, making her last appearance on a virtual roster all the way back in 2012 before 2K took the reigns from THQ. Barrett and Torres will have something else in common when they join WWE 2K23 on Wednesday aside from ending long absences. They will both be 85-rated.
The Ratings Are In
The ratings of all five Superstars being added to WWE 2K23 have been revealed by SmackTalks. Also joining Barrett and Torres in the game will be Nathan Frazer, Andre Chase, and Damon Kemp, all Superstars currently competing in NXT. Chase tops that particular group when it comes to the ratings race, bagging himself a 77. Frazer has a 76, and Kemp is right behind him with a 75. All three will be appearing in a WWE video game for the first time.
If you own a copy of WWE 2K23 and you opted for one of the deluxe editions, then the Bad News U DLC will be available for you to download at no additional cost at some point on August 16. The same applies to anyone who has the season pass. If you don't have a deluxe edition or the season pass, the final DLC pack, and all the packs that have come before it, can be bought separately.